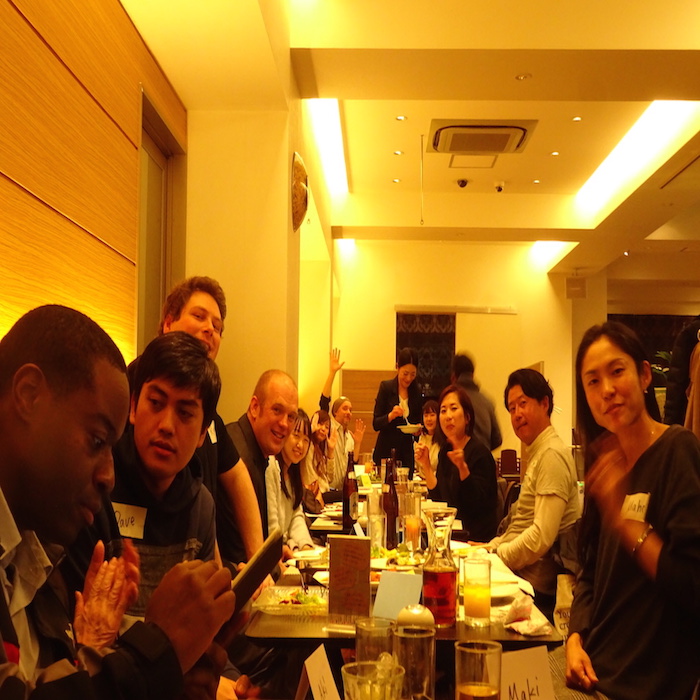 First of all, a big thank you to everyone who attended the 15th annual English Please! Bonenkai last December! I speak for myself, the managers, and all the teachers when I say we all had a blast thanks to the students who joined us for this fun event.
Everyone was chatting away with each other while we ate delicious food and drank the night away. The guests at our party did surprisingly well on the Know-Your-Teacher Quiz, where we tested everyone's knowledge of the teachers. People were surprised to learn about Aki's boxing hobby, as well as Matt's aversion to alcoholic beverages due to the fact that he's too busy drinking Dr. Pepper. Students were in awe of Noah's amazing nickname. And everyone was truly shocked to discover that Jim loves okonomiyaki, but hates takoyaki (possibly a sign of madness). The winning team included Nami Hironaka, Yoshie Hashimoto, and Osamu Kamada. Congratulations; we hope your success continues into the new year!
If you'd like to see photos from this celebration, visit https://www.english-please.com/galleries/2017-12-bonenkai/ to get a glimpse of what our events are like. We're always looking for fun ways to use English, so keep an eye out for upcoming events!
Happy New Year everyone!